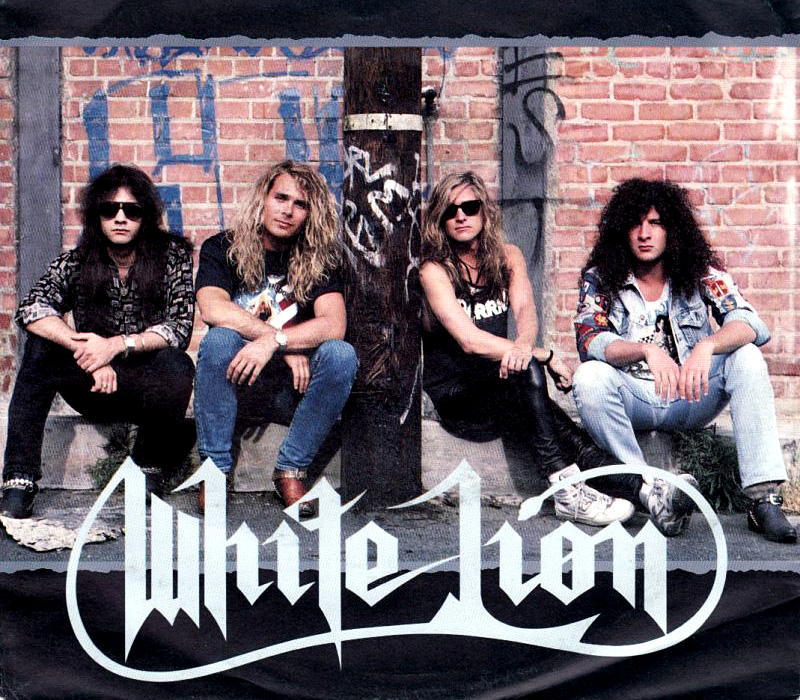 hair story
After moving from Denmark to Spain and then New York City, vocalist Mike Tramp (formerly of the bands Mabel, Studs and Danish Lions) met Staten Island guitarist Vito Bratta (formerly of Dreamer) in 1983. They decided to put together a new band and recruited drummer Nicki Capozzi and bassist Felix Robinson (formerly of Angel) and named the group White Lion.
White Lion was signed by Elektra Records in 1984 and recorded their debut album Fight to Survive. Elektra was unhappy with the final recording, and after refusing to release the album, terminated the band's contract.
Both Capozzi and Robinson soon left the band. Nicki Capozzi was replaced by former Anthrax drummer Greg D'Angelo, and Felix Robinson was replaced by bassist Dave Spitz (brother of Anthrax guitarist Dan Spitz). Within a month of joining, however, Dave Spitz left to play bass with Black Sabbath and was replaced by James LoMenzo.
The album Fight to Survive was eventually released by Victor Company of Japan, Ltd, (JVC Records) in Japan in 1985. Philadelphia-based Grand Slamm Records bought the album from Elektra and released it in America the following year, under licensed by Elektra/Asylum Records. A few months later, Grand Slam Records went bankrupt… (from Wikipedia)
More from Wikipedia >


hair photos
hair band members
Mike Tramp, lead vocals
Vito Bratta, guitar
James LoMenzo, bass
Greg D'Angelo, drums
hair albums & top 40 songs
Fight to Survive (1985)
Pride (1987) – Wait #8, When the Children Cry #3
Big Game (1989)
Mane Attraction (1991)
The Best of White Lion (1992)
post-hair albums
Remembering White Lion (1999)
Anthology 83-89 (2006)
The Definitive Rock Collection (2007)
Return of the Pride (2008)
live shows
Concert Anthology 1987-1991